Zenfire Guitar Picks
Web design and development, e-commerce integration, photography, brand creation, and SEO.
Client Feedback
"Matt at modMACRO is one of those rare individuals who genuinely listens to and cares about a client's needs. Not only did he design and build the web site for my online business, he guided me through the financial end of it as well. He left no stone unturned and no questions unanswered. I now have a working Internet business that virtually takes care of itself. Not only did Matt make the venture painless... he made it a pleasure!"
Dave Woods -- Owner/ Creator Read more...
Services
Studio Photography & Processing
Brand Development
Web Design & Development
E-commerce Integration
Search Engine Optimization (SEO)
Business Consulting
Client Profile
Zenfire creates truly unique, handmade guitar picks from copper alloy and brass. Made exclusively in the U.S., Zenfire picks are long-wearing, tone-enhancing, ergonomically efficient, plectrums with boutique quality.
Let's talk about your project!
You need a website and internet marketing that works. We can help.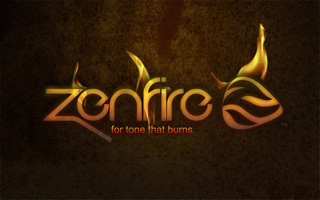 Our brand development responsibilites included messaging, colors and logo. We brought in 900 Design to deliver an unforgetable logo for Zenfire. Keywords included dark, strong and fire.
We worked closely with Dave woods, owner of Zenfire to develop their brand and create their online presence. The website includes simple e-commerce integration and product photos that we shot and processed in-house. We also worked with Zenfire to establish a pricing model and order processing methods.