Small Business Coaching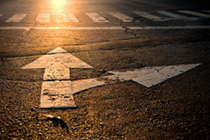 Decision making is difficult. We are experts at analyzing options and quantifying choices. Thereby making the best decision much easier to identify.
We are small business people. We know how to harness the power and agility of small, talented teams. We'll work with you to develop strategic goals and identify opportunities worth pursuing. We'll help you to see more clearly and show you how to establish business metrics, making decisions easier as you build your brand and build your business.
As part of our coaching, we'll work with you to identify where technology-based solutions will aid your efforts and
improve your business. We know how to leverage technology to improve processes and communication.
Let's talk about your project!
You need a website and internet marketing that works. We can help.
Web Design & Development
Internet Marketing