Testimonials
We're fortunate to have great clients, and appreciative of them. Here are a few of their comments.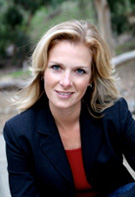 Melissa Armentrout
President, Skycrest Incorporated
"I have been looking to update my website for some time and was recently referred to Matt. As a small business owner, I was glad to give my business to another small business owner, except I had not met anyone that met the standards I was looking for... Then I met Matt. I was very pleased with not only the work he did, but his patience and drive to make sure I was satisfied with how my site turned out. I felt as though he operated with the same high level of integrity that I expect and was blown away at how quickly and diligently he completed the work. I would definitely endorse Matt to any colleague who needs the expertise of a personable, creative and dedicated web designer!"

Bob Santy
Pastor of Business and Finance, Sunridge Community Church
"When we decided it was time for a new website at Sunridge Community Church, we took a bit of an unconventional approach, we assembled a dream-team of designers, programmers, strategists, and infrastructure experts. It was obvious to me that Matt Smith, with his web development and SEO background needed to be a part of this team. His knowledge and experience proved an invaluable asset from concept to launch. Matt is a pleasure to work with and I would highly recommend him to anyone."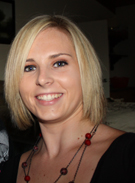 Tamara Fleischmann
Redhawk Engineering, Inc.
"Awesome Company - Redhawk Engineering is very excited to be working with modMACRO. They are extremely knowledgeable and professional. We are very pleased with their work, and highly recommend them to anyone with website or marketing needs."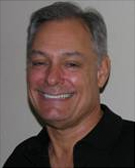 Bill Siemens
President, The Globalink Network
"You kick a##. I love when supplier/partners exceed expectations, and you certainly have done that with this last project. Thanks for your hustle and your work, both are great. I have no revisions, you hit it out of the park."

Dave Woods
Owner, Zenfire Picks
"Matt at modMACRO is one of those rare individuals who genuinely listens to and cares about a client's needs. Not only did he design and build the web site for my online business, he guided me through the financial end of it as well. He left no stone unturned and no questions unanswered. I now have a working Internet business that virtually takes care of itself. Not only did Matt make the venture painless... he made it a pleasure!"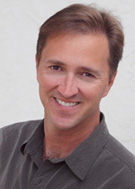 Michael LeFebvre, DDS
Owner, San Dieguito Dental Group
"Matt and the team at MODMACRO are leagues apart from the competition. I have designed my dental website three times over the past ten years with various web "professionals". I have finally found a group of professionals that not only know the web business but take the time to guide our company in the right direction for the future. I am thrilled that I have finally found a web developer who will be working as a partner to help build our practice on the web."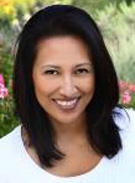 Catherine Armentrout
Principal, Events Happen
"I hired Matt to help me update my website and make it robust, while requesting him to keep to my specific requirements of retaining simplicity, cleanliness, and ease of use. Not only did he meet those requirements, but he exceeded my expectations on every aspect of the job. Matt is extremely knowledgeable in his area of expertise, and explains thoroughly the mysteries of web design and development when I didn't understand something. He is patient, warm, very professional, and always met my deadlines. More importantly, he brought my website up to worldwide standard, validating it against W3C, the main international standards organization for the World Wide Web. I look forward to a lasting working relationship with modMACRO as I continually grow my business as an event planner. I highly recommend Matt."

Steve Greenblatt
President, Control Concepts
"It has been a pleasure working with Matt Smith on developing our internal, business management software. His technical capabilities are exceptional but even more importantly we found his ability to communicate the process and understand our business structure and needs outstanding. This was no small undertaking but Matt made it easy for us and now we have a very powerful and valuable business tool at our fingertips."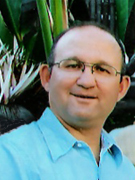 Matt Grisafe
President, AV Programming Associates
"Matt Smith has handled nearly all of AVPA's web technology needs since 2004. He designed and developed our business information system which integrates most of our business into a single, central tool. Our ability to manage sales leads and convert and manage projects has greatly improved using this system. He created the past 3 generations of our public website and handles all of our maintenance and SEO. Matt has also worked on several of our marketing campaigns including targeted mailings, e-mail marketing, customer rewards programs, and trade shows."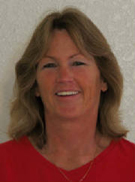 Cheryl Smith
Owner, Aries Property Management
"The modMACRO guys are very knowledgeable, patient and friendly. They are always keeping up with new technology and techniques for website optimization. They have no shortage of ideas to customize and personalize a website that will fit your current needs and help you get your business going in the right direction."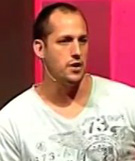 Josh Clark
Lead Pastor, Sunridge Community Church
"I am talking to 2 - 4 FAMILIES a week that are finding us online. Our website has made an incredible impact on the number of people finding us!"

Michal Bohm
Owner, BM Windows
"Matt was very professional, knowledgeable, he really goes the extra mile for customers. The website came out great. I would recommend him to anybody."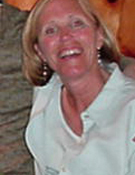 Susan T.
Director, The Media Well
"Matt Smith is like a studio musician sitting in on a recording. He knows his instrument (technology) and he understands the music (programming, servers, websites and databases) so you feel confident that what you have in your head will come into his hands and be played well. Matt has offered us his expertise to bring our intangible vision into tangible form. His 'riffs' are solid and thoughtful and he has the ability to enjoy what he's doing which makes it easier for us to enjoy creating databases et al."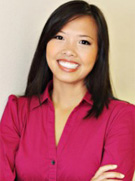 Dr. Jennifer Liu
Chiropractor - Encinitas, CA
"I am not very computer savvy, and Matt was so patient and explained the difference between his work and "doorway sites." He also was open to suggestions and very comprehensive, and made sure that I got what I wanted, even when I wasn't quite sure what it was. To top it off, I've gotten several compliments on my website. Thanks Matt!"

Amy Smith
Founding Partner, Intuit Research Inc.
"With the growth of our business, we began to realize that continuing to track and manage our day-to-day operations on dozens of forms and spreadsheets alone were severely hindering our productivity and efficiency. We needed a software system that could handle all of our independent contractors and clients state-wide, with varying project focuses, easily and intelligently. We hired modMACRO to take over our software development project after spending thousands of dollars with a different company who ultimately failed to produce a professional product. Not only did modMACRO offer us a competitive rate and schedule, they also guided us towards better solutions than what we had thought of originally. You want someone who is going to work with you through the inevitable changes and roadblocks that arise between the original spec and the delivery of the final product. Matt and his team did just that, and won us over by performing not just like a vendor under contract, but as a partner fighting with us for our mutual success. We could not be happier with our completed system - it was worth every penny!"