A modern look and a dynamic website that's packed with new features to support the architect group's goals //
AIA Palomar
Categories:
Web

The Client
AIA Palomar is the North County, San Diego chapter of the American Institute of Architects.
Industry:
Architecture
Their Needs
The group's previous site was static and linked to an external blog. They wanted a modern, dynamic website that provided several new features and presented their organization in a clean and professional manner. Naturally, they wanted an integrated solution that did everything within a single website and on one platform. It needed to be easily maintainable by their in-house staff but be capable of scaling to support their nearly 100 members.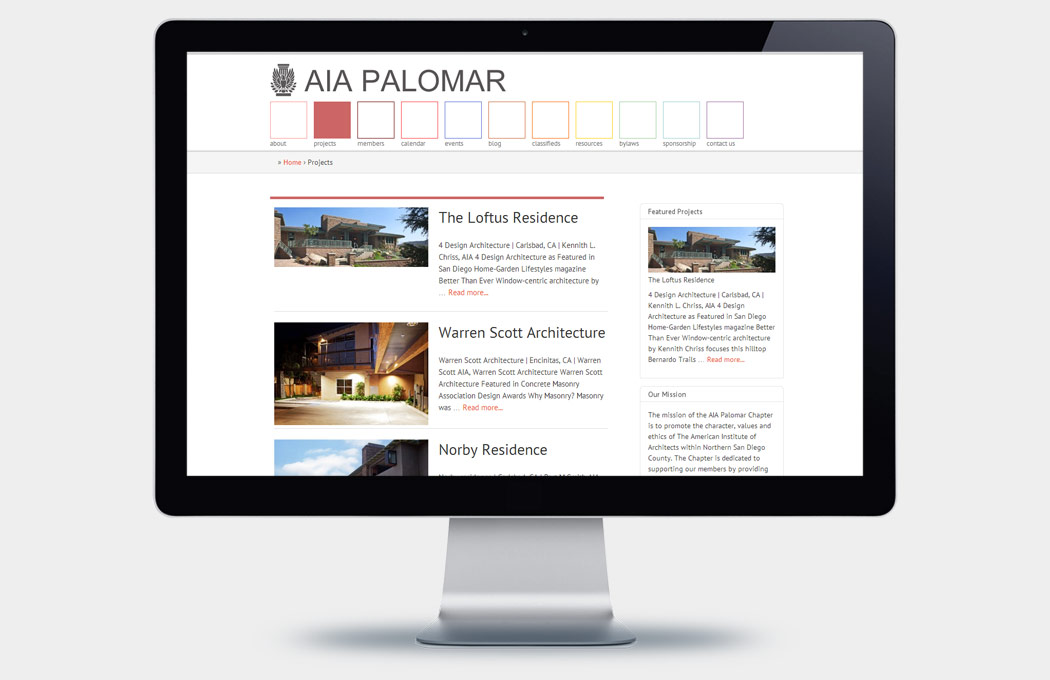 Our Solution
The new AIA Palomar site includes a full-featured, integrated blog, job listings, member profiles, featured projects and much more. And it's all easily self-edited by the organization. They can add and remove member listings, create featured projects with dynamic image galleries and update the website whenever it's needed. One of the group's ultimate goals is to provide a one-stop architectural digest for the North County area. With that in mind, we've made it easy for new information to be added and found, and we integrated RSS feeds from external sources right into the site.
Services Overview:
Custom WordPress Theme Development
Search Engine Optimization (SEO)
User Experience (UX) Design