Hi, I'm Matt.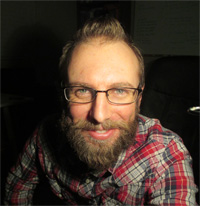 I'm an entrepreneur and engineer. A developer and a small business enthusiast. I'm passionate about bringing web technology to business as a means of improving communication, efficiency and brand appeal.
I'm a minimalist. I see beauty in simplicity of design. Clients often use words like clean, professional, and effective to describe what we do. We build focused, goal-oriented solutions, void of clutter. We deliver precisely what you need. Take a look at some of our recent website projects.
I'm a strong believer that continued education is critical to success - both personally and professionally. In addition to several programming language certifications, I've earned degrees in Master of Business Information Systems, Mechanical Engineering, Mathematics, and Physics; as well as a few others.
Philosophy & Team

MODMACRO projects are completed by me and our team of talented specialists here in the US. We have a dedicated copyeditor who reviews client websites and marketing materials prior to publishing. We also have a dedicated web designer/ developer, multiple design resources across the U.S., a copywriter, a public relations specialist, a preferred photographer, and a preferred video expert. Each of our team members are passionate specialists in their area of expertise.
Small Business / It's who we are. We're passionate about working with small businesses and non-profit organizations across the country, educating and improving as we go. Accounting for about 52% of all U.S. workers, small businesses are truly the backbone of America's economy.
Perspective / We develop web assets and brands of our own too. So we understand the challenges of both creating and operating web assets and web-based businesses. We do it everyday. We understand your needs and we'll only suggest solutions and services that will help to actualize your business goals.