Integrated web presence, digital marketing, social media, and public relations.
Since our founding in 2010, we've created an award-winning web design and digital marketing firm that partners with select small businesses and nonprofits to strategically grow their companies. We deliver tailor-made marketing solutions with results that illustrate clear value to performance-minded decision makers.
Through a simple, proven process, our approach often challenges established thinking and reboots the status quo.
When it comes to starting new relationships, we take a measured approach. We invest the time to understand your company and its goals to ensure we're a good fit for you, and vice versa. We only pursue projects and relationships with an extremely high likelihood for success. So if it's not the right fit, or if we can't deliver the results you're after, we'll let you know right away.
Our Approach
Content-heavy Inbound Marketing
Inbound marketing is about bringing customers to you when they're searching for your services. It's about smart ad placement that gets your brand in front of the right people. It's about sharing your story and attracting the right customers.
We conceive and craft original content for distribution across various channels from your website and blog to wire services and social media platforms. Prospective customers find and consume your content and make contact. Once a successful inbound marketing campaign is up and running, you can focus on running your business as the leads come to you.
We develop specific marketing plans for each client, and our approach most often manifests as monthly campaigns within an annual marketing agreement. Of course, if you have specific needs that don't fall into an annual plan, that's fine too. We offer a menu of integrated or a la carte web design, SEO, marketing, social media, public relations, branding, and market research services. All with the boutique experience you crave.
We're Relational, Not Transactional
We're not a flash-in-the-pan kind of company. We're interested in longevity and lasting relationships, not simply transactions and cranking out projects. That said, our long term digital marketing approach isn't necessarily for everyone.
Who We Work With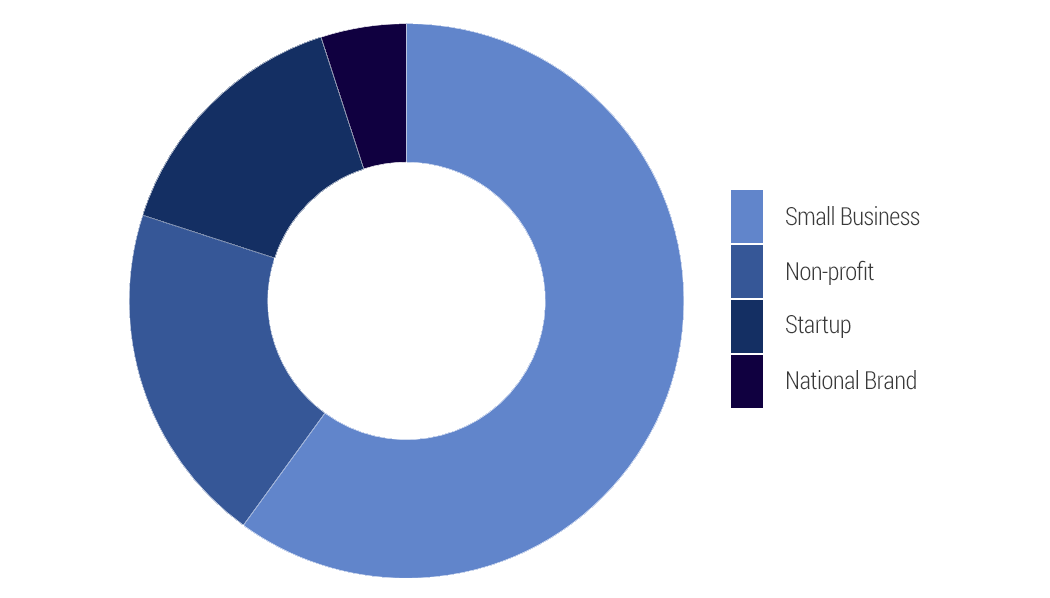 We work directly with decision-makers. For that reason, we most often partner with small businesses, nonprofits, startups, and national brands, in that order. Our clients rely on our team to gain exposure for their brands, reach more people, and grow theor companies. In most cases, we are the complete marketing arm for the organization, which eliminates the need to hire in-house marketing professionals.
We're a Great Fit For ...
Our marketing approach is best suited to small businesses and nonprofits that provide a service or service/product mix. We're also a great fit for companies who sell high-dollar products that require a sales associate to work with the customer, usually to customize the order. If your business focuses on selling a high volume of lower-cost products, we may not be the best fit. Our tactics are much more beneficial to clients with sales cycles that are measured in hours, days, or weeks, not seconds or minutes.
Awards
Since our founding in 2010, Modmacro has completed over 1,000 projects and has earned hundreds of industry and public awards for web design, digital marketing, copywriting, logo design, social media marketing, and more.
See Awards and Honors
About Matt Smith
Matt founded Modmaro in 2010. He approaches marketing with an analytical mind, incorporating data into decision-making, while also relying on his proven instincts.
"Web design is a saturated industry with low barriers to entry and small companies coming and going constantly. Since our founding, we've pushed to build our brand as a trustworthy marketing firm that helps grow businesses in serious ways. We're blessed to have loyal clients who continue to partner with us and rely on Modmacro to drive their marketing strategies. Our success is truly rooted in the success of our clients." - Matthew Smith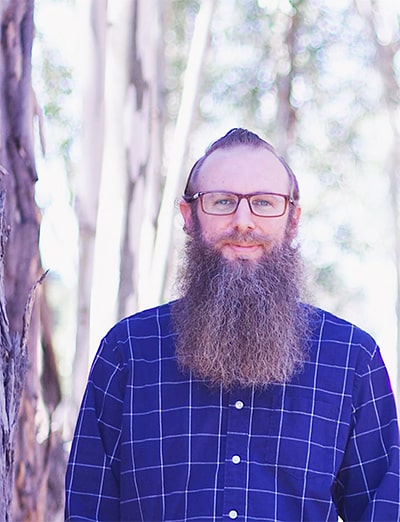 More about Matt and Book Projects
Our Network
We invest heavily in building platforms, publications, resources, software tools, communities, media relationships, and digital assets. And we strategically leverage these unique assets to attain your goals for growth.
More About Our Network