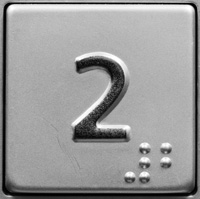 To celebrate the completion of MODMACRO's second year in business, I wanted to do something to say thanks to our loyal clients, partners and friends. So this year, we're holding an Elevator Pitch Contest.
Why?
We work with small businesses of all types. And I'm sure many of you could benefit from each other's products and services if you knew about them. So to help create awareness, I'm holding an Elevator Pitch Contest. This is your chance to provide a succinct description of your business so other people can learn about what you do.
What's an Elevator Pitch?
It's a concise explanation of what your company does. If you have only 30 – 60 seconds to explain your business, like during a short elevator ride, what do you say? That's the elevator pitch.
Here are a few helpful links…
How To Write a Better Elevator Pitch [link removed when inc.com website was hacked] [/geoffrey-james/how-to-write-a-better-elevator-pitch.html]
Tips For Writing An Elevator Pitch
How Do I Win?
Provide your elevator pitch (120 words or less) in the comments section below.
Make sure to include your company name and any contact info below your pitch.
You have until July 1st to add your pitch.
Then we'll use www.random.org to randomly select 1 winner.
We'll announce the winner and provide 2 hours of free SEO work.