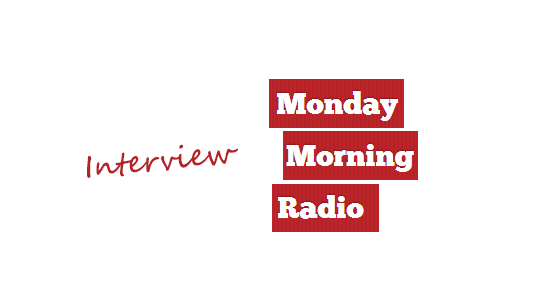 Since we launched Businessing Magazine in July we've received wonderful response from the small business community nationwide. Today I had the opportunity to talk about the magazine and content marketing in general with Dean Rotbart, host of Monday Morning Radio.
You can listen to the interview on their website or through iTunes.
About Monday Morning Radio
Monday Morning Radio is a popular weekly podcast that features some of the country's most innovative small business owners and experts. The program is produced in cooperation with the nonprofit Wizard Academy, an Austin, Texas-based school for imaginative, courageous and ambitious entrepreneurs.
Monday Morning Radio is co-hosted by Dean Rotbart, an award-winning business journalist, and David Biondo, a successful small business owner and wealth management expert.
Launched in June 2012, Monday Morning Radio now reaches more than 50,000 small business owners, entrepreneurs and experts each week.  The podcast is available by subscription for free from the iTunes store or directly from www.MondayMorningRadio.com.