When a large, well-established church connects with Modmacro for digital marketing and PR to reach young families in their community ...
Local and national news outlets cover their stories and events. Engaging social media content is consumed and shared. Community websites pick up their stories and share their activity. Visits to the church's website from Google searches increase dramatically.
Social media posts engage the church's thousands of members and followers and give them something to share with the community, thus reaching more young families in the area.
Church leaders are educated on digital marketing strategy and messaging. The community gains an understanding for the host of programs and ministries offered. People find a church that meets their needs. Lives change.
15k
More Website Visitors
7k
More Organic Search Visitors
(mostly Google)
0%
Reduction in Visit Quality
275+
Media Outlets Run Stories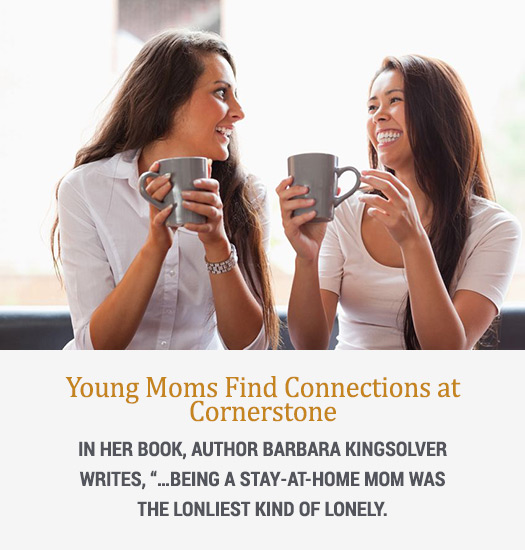 Cornerstone's Position
Cornerstone Community Church is not an unfamiliar name in California's Temecula Valley. It is housed in a large building, easily visible from Interstate 15. Though their weekend attendance is in the thousands, they wanted to reach out in a new way to the young families that make up a large portion of the area's demographics, and give them a better understanding of what their church has to offer the community. With a motto of "For Real Life," Cornerstone is a church with which many people can relate, as they deal with the everyday issues affecting life and help people connect with God and others.
Cornerstone was ready to take the leap into digital marketing, an avenue that was previously unexplored by the church. Modmacro was brought in to consult with staff about strategic changes that could be made to improve the website to increase traffic from Google, and also on a social media strategy that would help to develop and leverage targeted content.
Our Approach
We first made website improvements to better support SEO goals, and to improve user experience by increasing page speed loading time. We also provided consulting for the church's in-house technical staff who manage the website. With those initial steps complete, Modmacro engaged with Cornerstone to implement a series of digital marketing campaigns that included the ideation and crafting of strategically topical content, SEO, and public relations outreach.
Modmacro team members met with church decision-makers (pastors and department heads) on a monthly basis to discuss strategy and collaborate on messaging. Press releases were crafted for each campaign cycle that focused on a particular event of importance at the church. Engaging blog posts were developed to highlight programs such as the church's ministries to children, young moms and married couples. Other content was created to focus on the church's weekend service experience, highlighting sermon series topics that would be of interest to the targeted demographic.
With each campaign component, the goal was to attract new visitors to the website, then to funnel them toward specific destination pages. Most often those pages were the 'New Here' page, the 'Plan a Visit' page, or the 'Get Involved' page, each designed to serve newcomers.
With article development being a central component to the content strategy, we consistently increased traffic to targeted posts such that they were regularly in the top 10 most viewed pages, and often ranked in the top 5 most effective landing pages. And with each campaign we regularly doubled the number of visitors to the secondary target pages.
At the end of the first six months of working with Cornerstone Community Church, we saw an overall increase of about 15,000 visits to the website, all while maintaining the same high levels of visitor quality. The church also enjoyed an increase in Facebook followers and social engagement on targeted posts. At the same time, our SEO strategies began bringing in more visitors by improving Google rankings for strategically selected search terms. About 7,000 more people.
Learn more about Cornerstone Community Church.