Fifth generation web design for a San Diego industry leader //
AV Programming Associates
Categories:
Web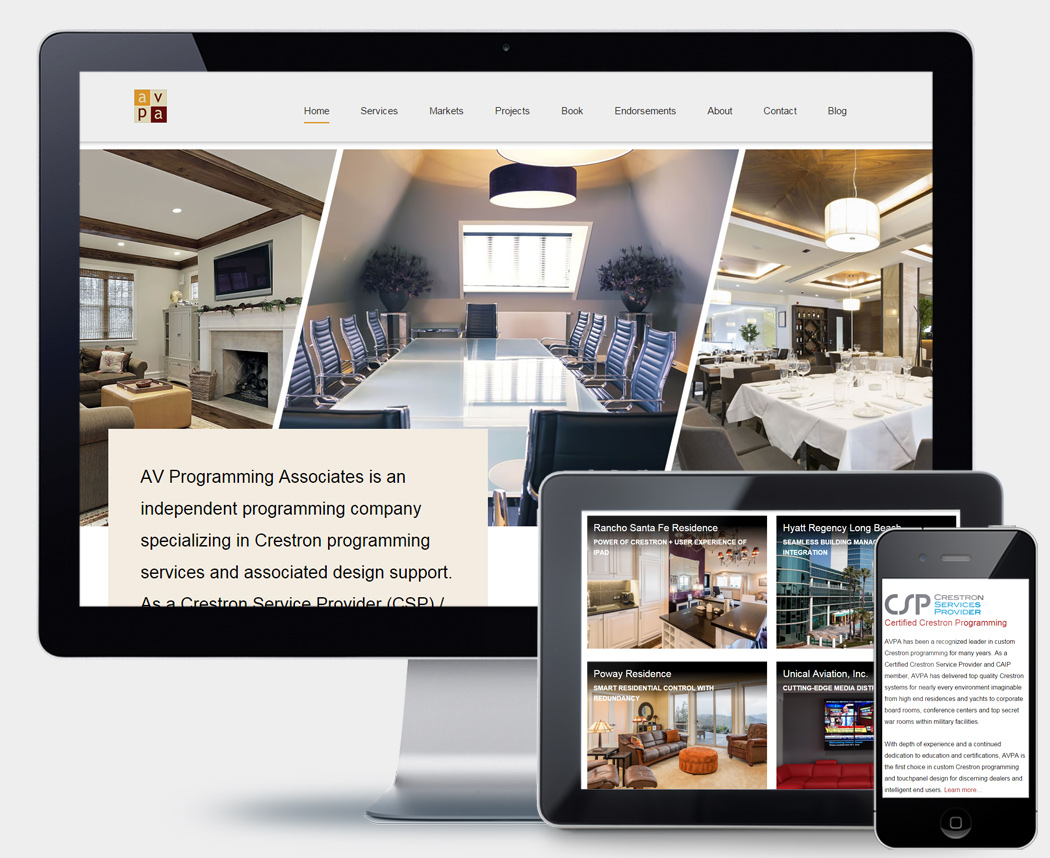 The Client
AV Programming Associates is a certified Crestron programming company providing San Diego, Orange County, and LA customers with design support, lighting programming and Crestron system evaluations. AVPA possesses decades of software experience and has completed over 1,000 projects as a Crestron Service Provider (CSP) / Authorized Independent Programming (CAIP) group since 2001.
Industry:
Technology
Their Needs
Unlike most of their competitors, AVPA has delivered programming in all professional AV environments and vertical markets. They needed a modern, responsive website to showcases the breadth of the company's abilities and the laundry list of projects they've completed since starting in 2001.
Client Feedback // Happy clients matter most.
"Matt and his company have handled nearly all of AVPA's web technology needs since 2004. He created the past 5 generations of our public website and handles all of our maintenance and SEO. Matt has also worked on several of our marketing campaigns including targeted mailings, e-mail marketing, customer rewards programs, and trade shows. -- Matthew Grisafe, President
More client testimonials...
Awards // Recognition from the professional community.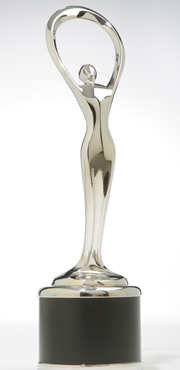 2017 Communicator Awards Silver Winner: Website Home Page Design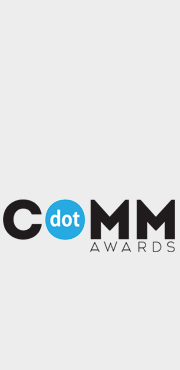 2017 dotCOMM Awards Gold Winner: Small Business Web Design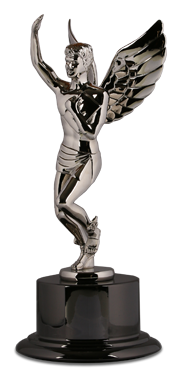 2016 Hermes Creative Awards Awards Platinum Winner: Small Business Website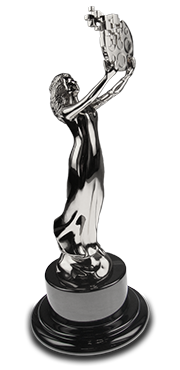 2016 AVA Digital Awards Platinum Winner: Small Business Website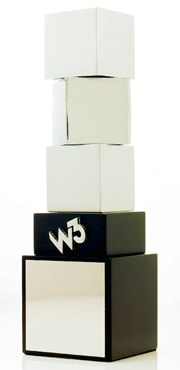 2016 W3 Awards Silver Winner: Website for Professional Services Company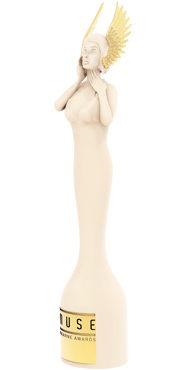 2016 Muse Creative Awards Gold Winner: Business to Business Website
Our Solution
This is the 5th generation website that Modmacro has provided for AVPA over many years. We delivered a clean, modern website in synthesis with the existing useful features that made AVPA's previous website so successful at attracting their target customers. The new layout better represents AVPA's position as an industry leader in the professional audiovisual industry and conveys a presence of professionalism that AVPA's clients have come to expect. Most importantly, the responsive website now effectively serves the public in a device-independent fashion.
Services Overview:
Blog Management
Business Consulting
Custom WordPress Theme Development
Design for Mobile and Tablet Devices
Digital Advertising
HTML Email Marketing
Landing Page Development
Press Release Copywriting
Search Engine Optimization (SEO)
SEO Transition
Strategic Message Development
Web Content Copyediting
Web Design and Development
WordPress Security
WordPress Widget & Plugin Development