Complete Rebrand Helps Take Long Beach Architect Up Market -
Grisafe Architecture
Categories:
Brand & Identity
Grisafe Architect was an established Long Beach, California architecture firm with deep ties to the community. They had a great reputation for providing amazing service, as well as thoughtful and functional architectural design for their commercial and residential clients. What they didn't have was a company name that suited their status as a talented team of skilled professionals.
The name "M. Grisafe Architect" was chosen when owner Mark Grisafe started his company back in 2002. At that time, it was just him—a single architect working out of his home on residential design projects. Since then, he has hired multiple team members, expanded into commercial design work, and moved into a larger office space. He and his team also began offering additional services, such as interior design and landscape design. The name "M. Grisafe Architect" was no longer a great fit for a growing company with so much to offer.
Grisafe came to Modmacro to assist with the process of renaming and rebranding his company. Not only did he want to choose a new name that would better represent the current state of his company, but he also wanted to take his company "up market," appealing to potential clients with larger projects and bigger budgets.
The client eventually settled on the name "Grisafe Architecture, Inc.," which may not seem like much of a change from the previous name, but definitely has more of the "feel" that the company was going for. The new name has an obvious tie to the company's founder, who is still intimately involved in every design project and is the face of the company. However, it also indicates that you are dealing with a corporation made up of multiple people, not just one architect.

Once the naming process was complete, Modmacro designed a new logo for Grisafe Architecture. Several options were presented, and the company eventually went with a clever, but professional, design that encompasses a "G" and an "A" and gives a nod to the compass tool that architects have historically used. The font that spells out the new company name is a simple sans serif with clean lines.

Next, they needed a new domain for their website that matched the new company name. After purchasing the domain grisafearchitecture.com, we helped migrate the company's existing website to the new domain in a way that wouldn't negatively affect their search engine rankings. This is a highly technical process that needs to be done very carefully and strategically. The website was updated with the new logo and company name throughout, and updates were made to social media profiles and other places online where the company had listings.

Since Modmacro also does monthly content marketing for Grisafe Architecture, it was determined that, going forward, the language we used should appeal to a more upscale client—one that is more concerned with great service and quality design than price. In doing so, we would position Grisafe Architecture as a high-end architecture firm that offers concierge-type service and a great experience for every client.

Industry:

Architecture
Awards and recognition from the professional community.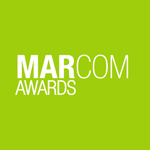 MarCom Awards Honorable Mention for Logo Design