Crafting the Right Company Name for a Financial Startup Serving a Niche Industry -
Greenlock, Inc.
Categories:
Brand & Identity
Modmacro was approached by a financial services startup looking to serve a very niche industry. They provide specialized loan solutions for insurance restoration contractors. Its founders have deep roots in the construction industry and understand the cash flow struggles contractors often face and how difficult it can be for contractors to secure traditional bank loans. They wanted to build a lending company that would allow contractors to obtain loans so they could keep their businesses afloat and on a path toward growth, while completing large restoration projects.
But the company needed a name. As part of our initial branding package that also included logo design, and branded message development, we began the process of exploring name options.
From the outset, the founders had some name ideas, but wanted to go through a more formal process to ensure they established a name that would appropriately position them in the marketplace and serve their long-term goals.
Hosting an Ideation Session that Produces Lots of Options
We gathered our team and also brought in a handful of creative professionals for a 1-day brainstorming session that produced multiple whiteboards full of word clouds and possible names. We then followed a methodical process to evaluate each potential name group to begin narrowing down the list.
After performing extensive research, some of the name ideas were eliminated because they were too close to those of established companies, which could create brand confusion or invite legal entanglements later on, and others were taken off the list because the desirable website domains were either too expensive or not available. We also dropped names that, over time, no longer felt suitable given the company's operating style and their target market. During the process, the client also sent over a list of additional names for us to evaluate and provide findings on.
Finally, we delivered a lengthy report with a curated list of name options to the client. With each potential name, we provided qualitative scoring with regard to key factors, including:
uniqueness and memorability
which available domain names would best serve the brand
a summary of similar company names already in use (industry and market)
initial thoughts regarding messaging
Our goal was to clearly indicate which names would work well in the marketplace, and allow our client to make the final decision. The client eventually landed on the name "Greenlock" and incorporated as Greenlock, Inc. Modmacro has since designed their company logo, has built and launched their new website, and has continued with public relations work, content marketing, and social media marketing.
Greenlock, Inc. is now up and running at full capacity—growing their business, as well as the businesses of the insurance restoration contractors to whom they are providing loans.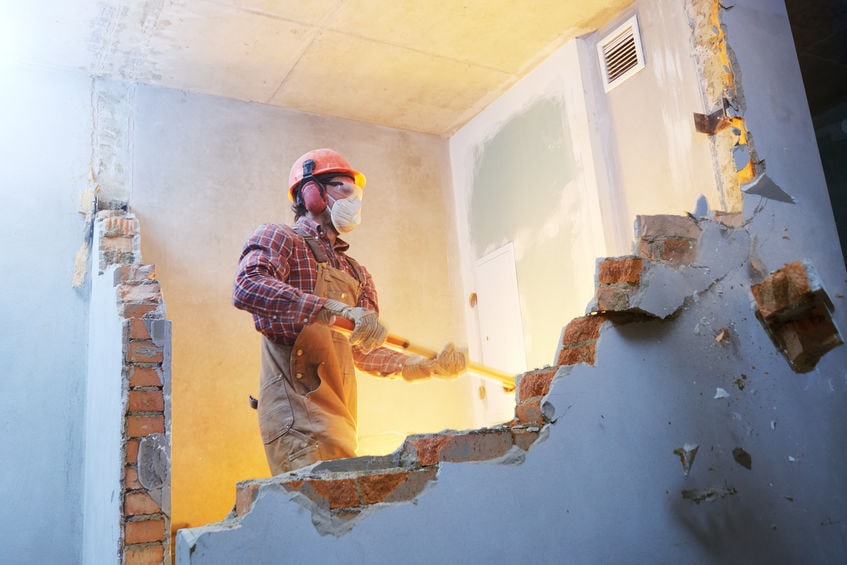 Industry:

Construction

Financial