Web Design for Temecula Medical Services Provider -
PhlebXpress
Categories:
Web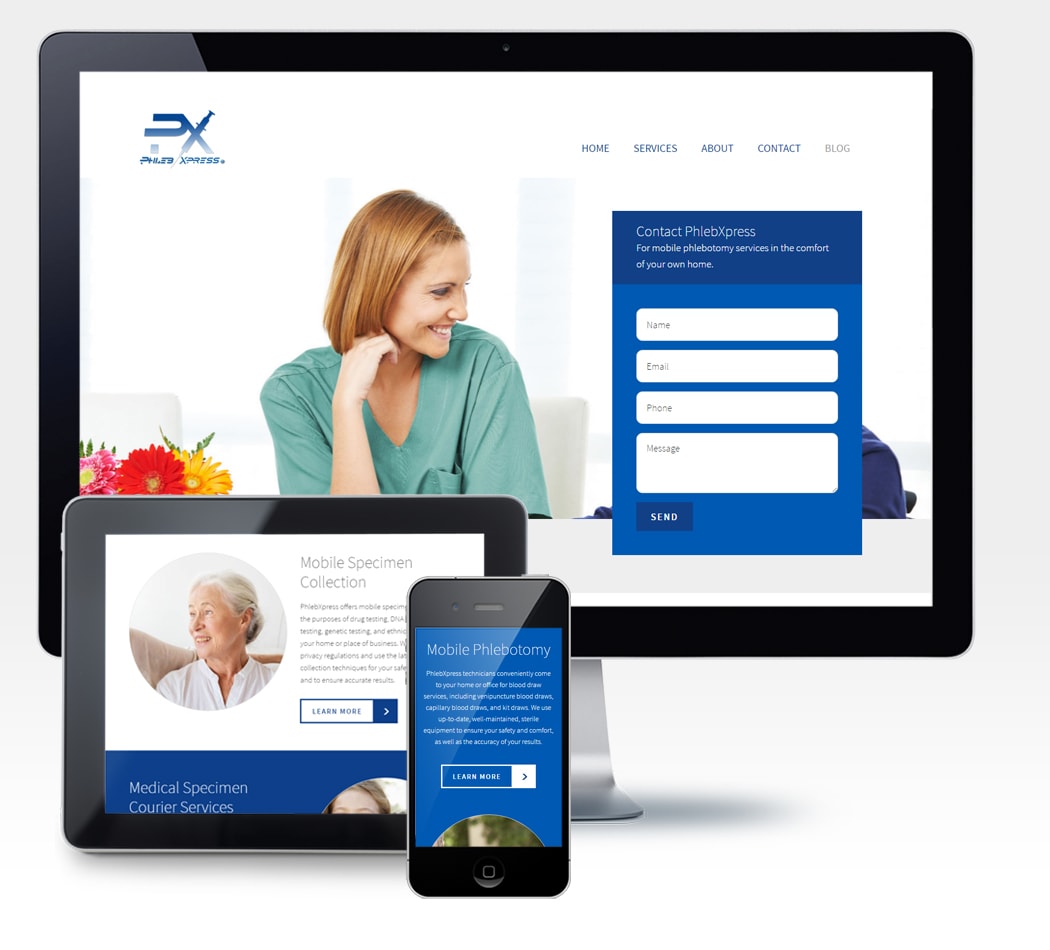 PhlebXpress provides professional mobile phlebotomy, mobile specimen collection and medical specimen courier services for patients in the comfort of their own homes or places of business. Although the company is located locally in Temecula, they service patients in both Northern and Southern California, as well as Clark County, Nevada.

As a new business, PhlebXpress needed to establish a web presence that explained their services to patients, provided information about their service areas and allowed patients to connect with the company for mobile phlebotomy services.

The new PhlebXpress website features a clean, lively layout with strong calls to action for patients looking for a professional operation providing quality medical services. The website provides an SEO-ready foundation to support digital marketing efforts. The site also features a blog that allows PhlebXpress to share news and insights with patients about their convenient mobile phlebotomy services. Naturally, the layout is also fully mobile responsive, providing a seamless viewing experience for patients on any modern mobile device.

Industry:

Health & Medical
Honors // A few places where this project can be seen.