Modern web design with a clean, professional look to match the brand -
Sherlock Heating and Air Conditioning
Categories:
Web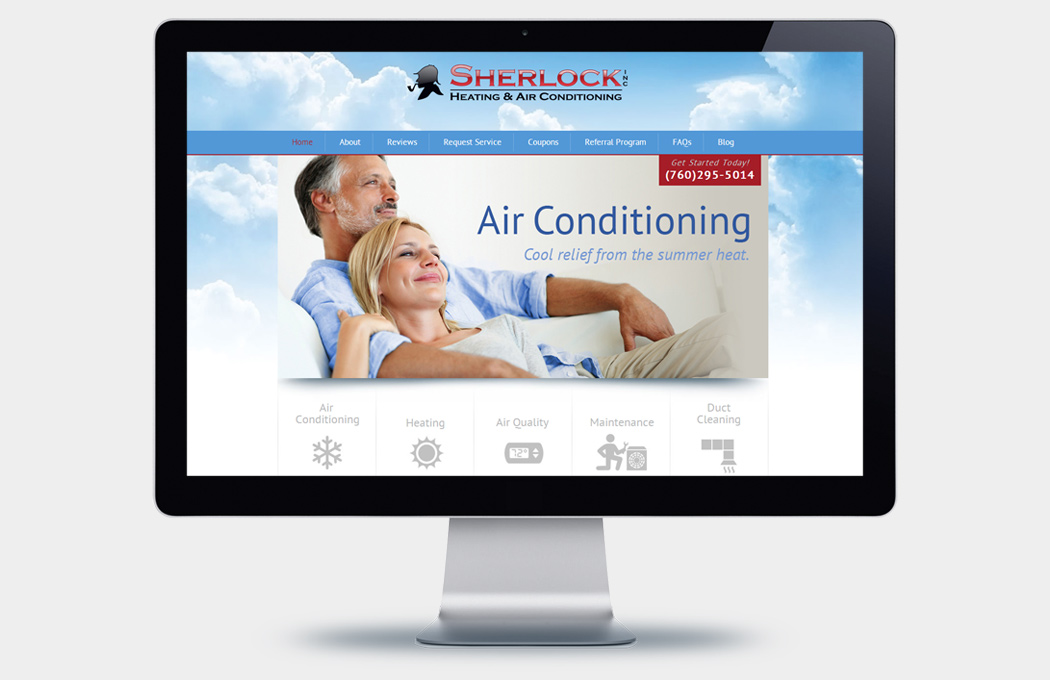 Sherlock Heating & Air Conditioning is a family owned and operated business dedicated to providing outstanding, prompt and quality HVAC service. Located in North County, San Diego and serving all of San Diego County, Sherlock is a well-established local company.
Over the years Sherlock's website had become cluttered, unfocused and difficult to manage. Sherlock Air needed a modern redesign to match their brand and support SEO and marketing efforts, all with the goal of converting visitors into customers.
We delivered a super-clean design that showcases the company's top services and allows visitors to easily find what they need. Most pages include a clear call-to-action that gives users the opportunity to learn more and request service.

Industry:

Home Improvement
Honors // A few places where this project can be seen.