Web Design Refresh and Platform Upgrade for Growing Temecula Church -
Sunridge Church
Categories:
Web
Sunridge Church is a non-denominational Christian church in Temecula, California with a mission of "Helping People Find and Follow Jesus." Although the church has been a staple in the community for more than 30 years, there are still those who don't know about them—largely due to the church's physical location that is somewhat "off the beaten path," in a more industrial area of town. One of the main ways people learn about Sunridge is through their website.
Modmacro has been working with Sunridge for well over 10 years now, as their web design and marketing partner. Over the years we have created multiple award-winning websites and have also helped the church with social media marketing, graphic design, print marketing, search optimization, and more. Based on many years of data collection, we've determined that the majority of the visitors to the church's website are first-time visitors. Therefore, the content on the site is geared toward newcomers and those who are looking for a church in Temecula.
We created a custom-built events management system, an easy-to-use sermon catalog, and a "Jobs" section that includes some automated functionality.
The platform upgrade made the Sunridge site faster, more secure, and able to perform even better on mobile devices. The increased speed, while great for the user experience, also helps improved the site's Google rankings.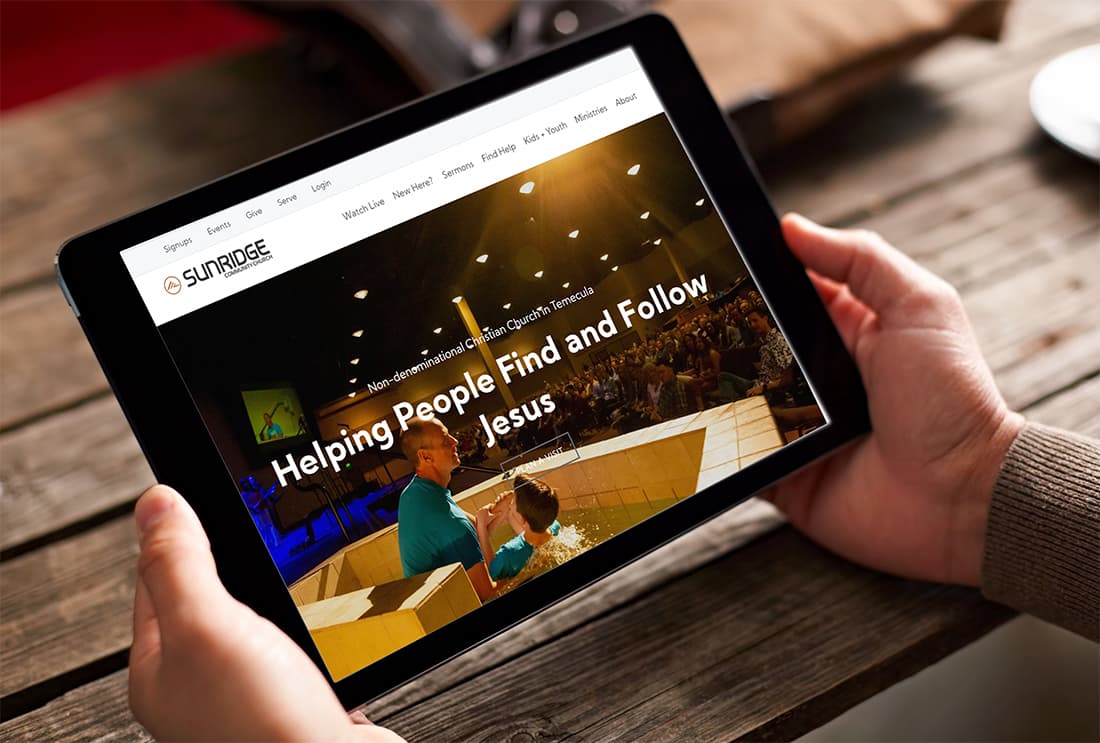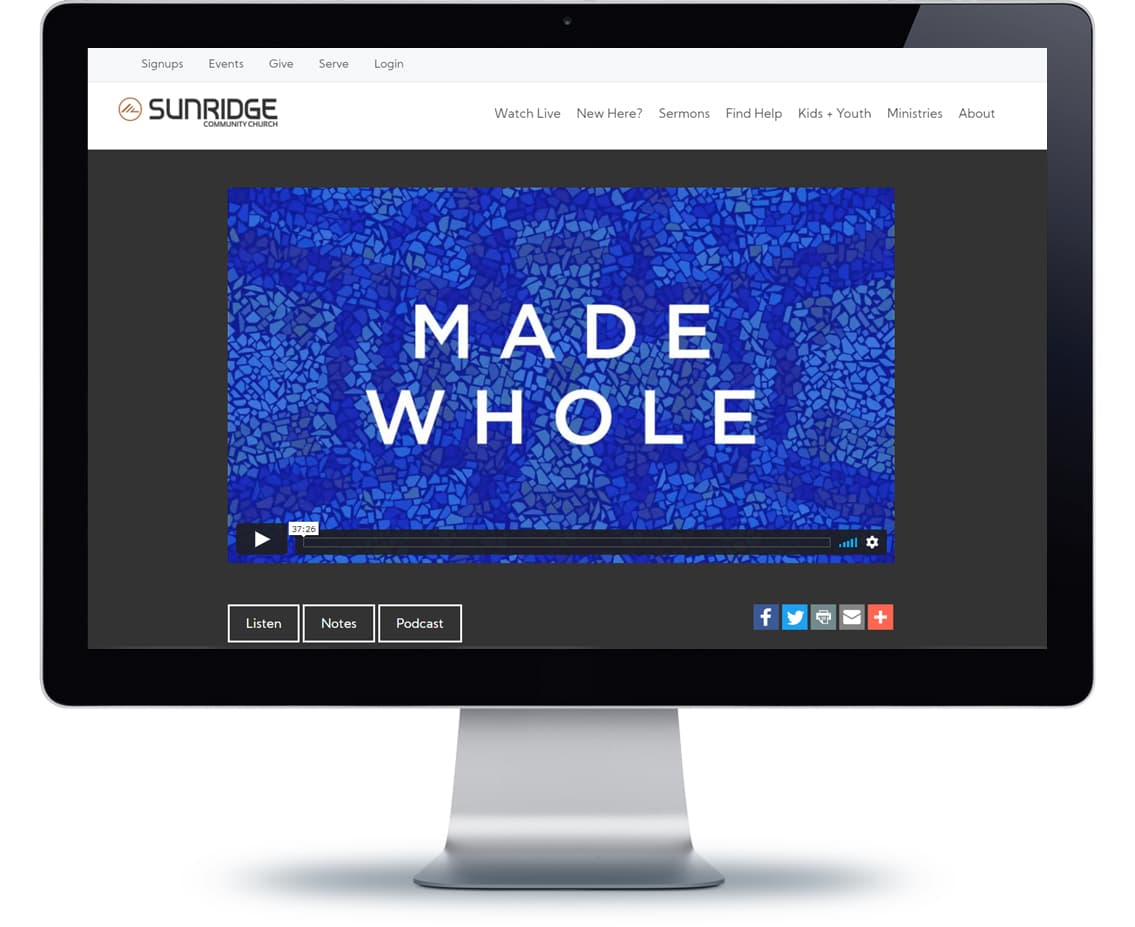 "Sunridge is a community church in the Temecula valley. Our campus is in the industrial part of the valley, west of I-15, and having a great website is essential to helping people find our church. We've been partnering with Matt Smith and his team at Modmacro for over ten years to build, maintain, and optimize our website to maximize our online exposure. When we started the discussion about building the next generation of our award-winning and successful website, I'll admit I was a bit cautious about the idea. After all, our website is a tool allowing us to reach our community and beyond. It has complex integrations with our church management system. It produces our podcasts. It provides an easy-to-use system to post and manage all of our sermons. It provides essential information to our regular attendees. But, I trust Matt, his team, and his ability to produce results. Even after working with Matt and his team all these years, I was still blown away by the experience! Modmacro updated the back-end of our site to improve SEO, speed, efficiency, and performance of our site, bringing about a higher Google ranking - which means more visitors to our website and our church. The redesign goals for the front-end gave our site a lighter, brighter look. Overall, the new site Modmacro created is much more contemporary and looks fantastic on mobile devices. It's rare in today's world to find companies that under-promise and over-deliver, but that is what I experienced. The new Sunridge site was up faster than expected, all without service disruption. A giant thank you to Matt and the entire team at Modmacro. Your efforts allow us to focus on our mission to help people find and follow Jesus!" - Bob Santy, Executive Pastor of Operations

Industry:

Non-profit
Awards and recognition from the professional community.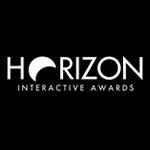 Horizon Interactive Awards Silver Winner for Non-Profit Website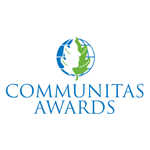 Communitas Award: Pro Bono Website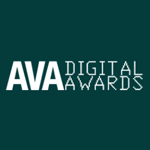 AVA Digital Awards Honorable Mention: Pro Bono Website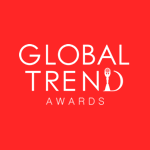 GlobalTrend Awards Winner for Pro Bono Website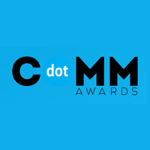 dotCOMM Awards Gold Winner for Nonprofit Website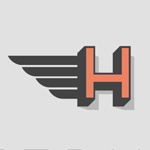 Hermes Creative Awards Honorable Mention: Pro Bono Website (3-time winner)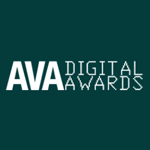 AVA Digital Awards Honorable Mention: Nonprofit Website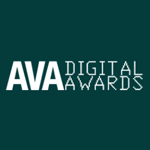 AVA Digital Awards Gold Winner: Pro Bono Website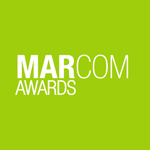 MarCom Gold Winner: Non-profit Website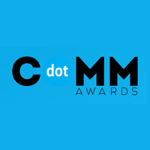 dotCOMM Awards Gold Winner for Pro Bono Website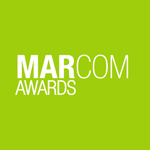 MarCom Awards Honorable Mention: Pro Bono Website