Brand-matching product catalog for high-end flooring solutions -
Urban Luxury Vinyl
Categories:
Brand & Identity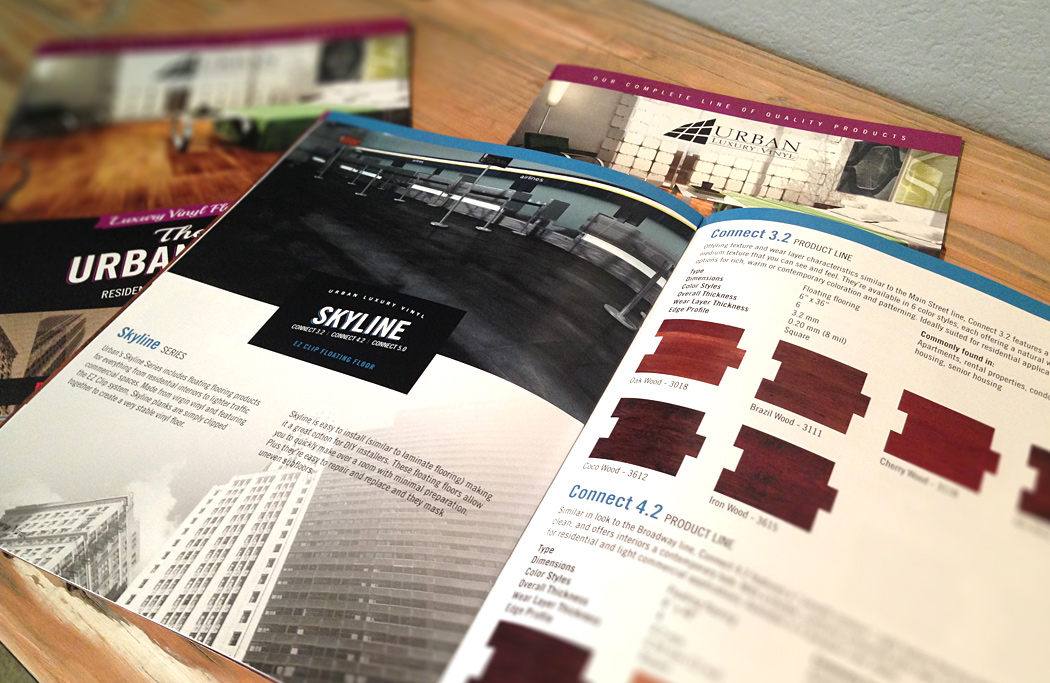 Urban Luxury Vinyl is the go-to solution for multi-family housing units, as well as commercial spaces such as retail, hospitality, and medical facilities. Revolutionary flooring solutions are the foundation upon which the Urban brand was established. Urban continues to offer unique products and cutting edge innovations in flooring for any environment.
Urban noticed a shift in market trends and had a desire to stay in the forefront of industry product offerings. A need to update their existing product catalog with new product styles as well as match the brand language Modmacro developed with their samples packaging system.
Following closely to the brand style Modmacro started with the samples packaging, the catalog features all new product photography and a more audience friendly product naming and numbering system. Clear organization of product categories, technical specifications and product differentiation all support the Urban Luxury Vinyl advantage.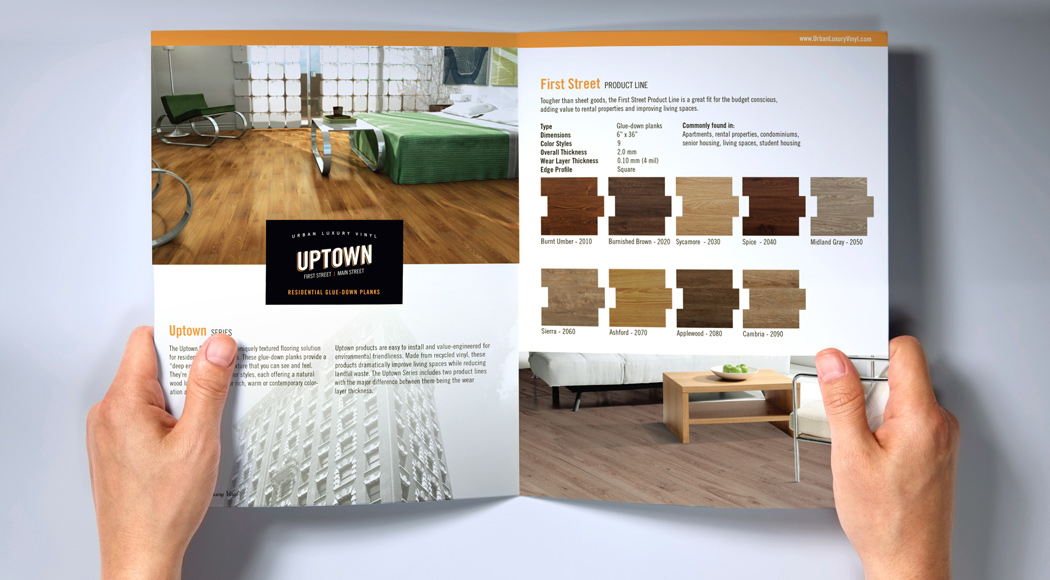 Industry:

Architecture

Home Improvement
"Jerry, you're a design Jedi! Super impressed, the catalog looks sweet. Our sales guys love having it on hand now. We're very happy with the end result and excited to promote our new products using our new catalogs." Jeremy Britton, General Manager