Modern, mobile responsive web design with interactive product catalog -
Urban Luxury Vinyl
Categories:
Web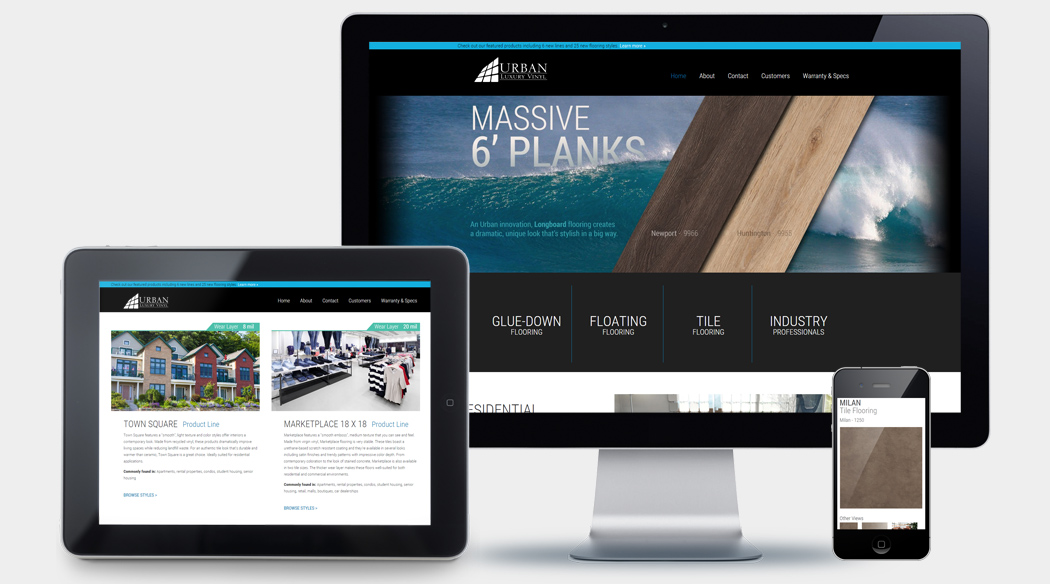 With more than 20 million square feet installed, Urban Luxury Vinyl continues to deliver innovative vinyl flooring products to the market.
Urban's website was outdated and provided little in the way of product information or ways for current and potential customers to connect. With the company growing and maintaining a strong reputation in the luxury vinyl flooring space, Urban needed a website that matched.
We started with product photography for the company's more than 80 flooring offerings. The site includes an interactive catalog that allows users to browse products by type, series, line and style. Each product detail page includes large images that show the floor style and detail as well as each product installed in an appropriate living or commercial environment. While browsing products, users can add samples to their cart and "checkout" to request those samples be shipped to them.
The new site is fully mobile responsive and takes advantage of a semi-liquid layout that creates an immersive user experience. The design is simple and clean without being overly minimalist.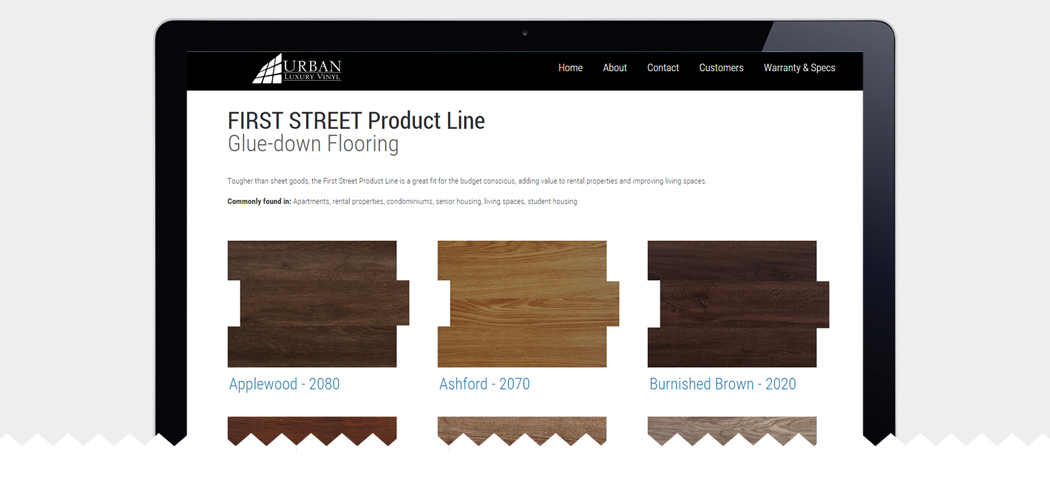 Industry:

Architecture

Construction

Home Improvement
"For the longest time our customers have raved about our products but decried our out-of-date website. Our new site from Modmacro has not changed the quality of our goods, but it has enhanced the way they are perceived in the marketplace. Stylish design, beautiful pictures, and an engaging format promise to boost customer engagement and give us the edge we have been missing. - Jeremy Britton, General Manager
Awards and recognition from the professional community.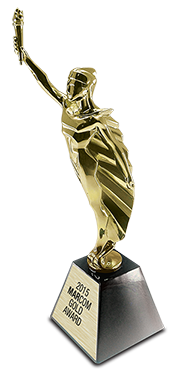 MarCom Gold Winner: Manufacturer Website