This July marked the six-year anniversary since Modmacro first opened its doors as a web design and digital marketing firm in the Temecula Valley. And like we do every year on our anniversary, we brought the team together to celebrate. This year, we chose Old Town Front Street in Temecula as the location for our celebration.
We began the evening at The Goat & Vine, a recent addition to the burgeoning restaurant and bar scene in Temecula, known for its dishes that are made from scratch with high-quality ingredients. There, we enjoyed appetizers, drinks, and dinner in their Goat Room, which provided a quaint, semi-private atmosphere where the Modmacro team could enjoy each other's company. If you ever have the chance to enjoy a meal at The Goat & Vine, we highly recommend the Jalapeno Lime Carnitas Pizza! The carnivores in our group also recommend The Butcher Shop Pizza.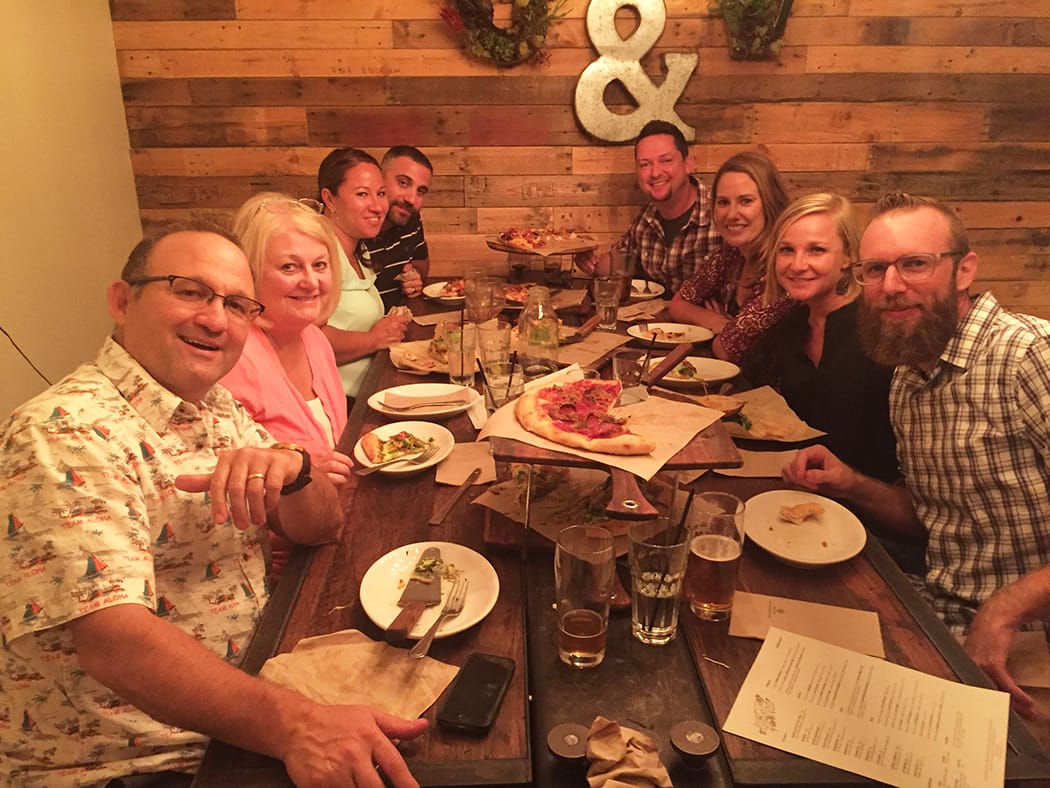 After dinner, we took a walk down Front Street and made our way to Crush & Brew, a popular location in Temecula for wine, beer and cocktails. We toasted to another successful year in business, and stayed until the staff started putting the chairs up on the tables (which really isn't that late on a weeknight in Temecula).
As each anniversary passes, we are more and more grateful for our loyal customers who continue to trust us to handle their web design and digital marketing needs. We look forward to continued growth in the coming year for both Modmacro and the businesses we partner with!