Award-winning Web Design for Select Small Businesses and Non-profits
For most small businesses, your website is a vital component to marketing the company. Having a web presence is a business necessity these days. Studies show that it's rare for customers to call the first business they find, and comparing websites is one of the most common ways that customer compare service providers. But our approach to website isn't only about making you look good. High performing sites also consider the user's needs, their experience, and how to best drive visitors to become customers.

Responsive Web Design
Users access websites using many different devices, including computers, tablets, phones, tvs, and more. In some industries, more than 50% of website visits are from mobile devices. In addition, Google downranks websites that aren't mobile friendly. Simply put, your website needs to deliver a great user experience across device types, otherwise you're immediately dropping customer opportunities. Modmacro creates mobile responsive websites as a standard, and we've earned several prestigious industry awards for our responsive web design.
"We saw a huge uptick in business coming through the website almost immediately after the new site launched. Each week we're receiving more quote requests than before."
WordPress Development
Complete services including plugins, custom theme design and development, widgets, and more. Empowering small business owners with the capacity of highly customized CMS solutions.
Website Security
Securing your website from hackers and spammers is no small task. And the world's most common platforms, like WordPress, are also the most commonly attacked. We employ intelligent monitoring and protection including both off-the-shelf solutions and our own code. Learn more ...
Call to Action Funneling
Most small businesses leverage their website to not just support sales and branding efforts, but to also attract new business and deliver leads. We design calls to action with intention and simplicity in mind, allowing users to understand what the next step is.
UX Considerations
User experience is an important, but oft overlooked element of successful websites. A consistent user experience fortifies branding and meets the user's needs, while also driving them toward conversion. Considering the user's experience is core to our approach.
Web Analytics
Identify and track goals. Understand how potential customers consume your website, where they're geographically located, what devices they use, how they found you, and more. Track their activities, distill that data into useful insights, and make informed, incremental decisions.
Secure Lead Capture
Unless your website is hosted on a completely dedicated server with no other websites, your IP address can be blacklisted and you'll stop receiving email messages from your contact forms. It's equivalent to throwing customer leads in the trash can. Learn more about 43Leads, our solution to this nasty problem.
Managed Support
Maintenance contracts, periodic website updates and support. We manage the website so you can focus on running your business.
Featured Projects
Take a look at some of our recent work and the clients we're excited to partner with.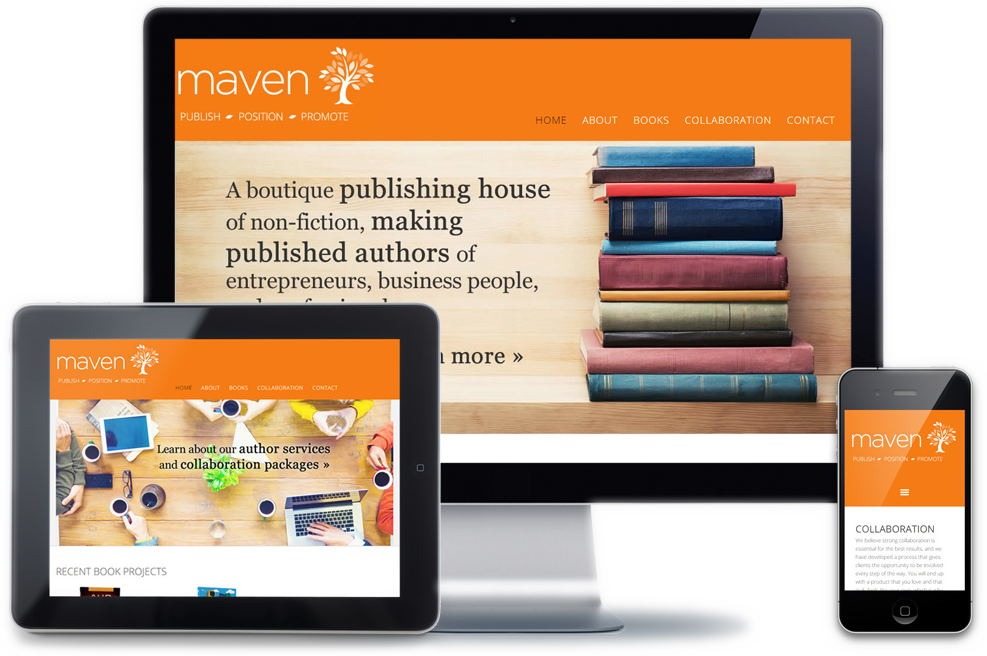 Landing Pages
These are specialized pages, often an integral part of an overall SEO/ digital marketing strategy for targeting geographically-specific or service-specific traffic.
Microsites
Microsites are a popular tactic to drive highly targeted traffic or to make a great first impression when introducing a company or service to the market.
Managed Web Hosting
We offer completely managed hosting services for select clients. We take care of the website, you focus on the business. Learn more ...
Backend Development
Unlike many web design companies, we have a long history of backend development making it possible to deliver deeper solutions with more advanced functionality like business automation and more.
Web Application Development
With experience in both user experience (UX) design and advanced programming integration, we deliver purpose-built web applications that support business goals.
Conversion Optimization
In conjunction with smart calls to action, optimizin the conversion rate of small business websites can have a huge impact on the bottom line.
Page Speed Optimization
Page load time is an important factor for both SEO and user experience. From the intial design to the last line of code, we're aware of the impact that design and development decisions make on the speed of your website.