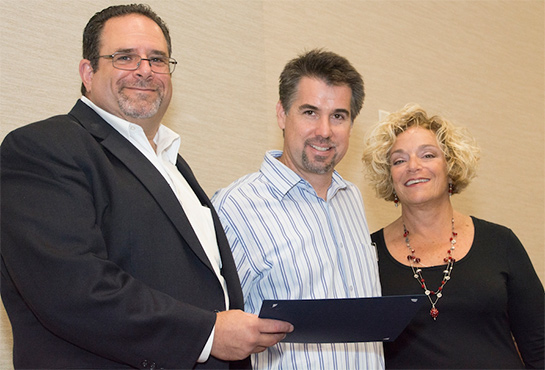 Recently, one of our clients, Mark Grisafe of M. Grisafe Architects, received a prestigious award – the Chai Award for outstanding voluntary service from the Alpert Jewish Community Center of Long Beach (AJCC). Mark has been a crucial volunteer with the AJCC for several years, offering his expertise to the center regarding architecture design and various building-related concerns. It's a well-deserved award for a great guy!
A big part of the marketing services we provide for clients, like M. Grisafe, is to share their stories with industry insiders, prospective clients and influencers. Through the firm's blog and social media profile we did just that. And it went viral! Shortly after publishing the announcement of their award, the post reached more than 1,100 people. More importantly, traffic to their website almost doubled and sustained that increase for several days. For a small business like M. Grisafe Architects, increased web activity is key, and anytime we can help our clients achieve that, it makes our day!
M. Grisafe Architects is a full service commercial and residential architecture firm serving Long Beach, California and the surrounding area. Their goal is to exceed the expectations of their clients and help protect their finished project from known risks and costly challenges. Learn more about this exceptional business at http://mgrisafearchitect.com.