This blog post is a continuation of our series counting down the last 10 projects as we approach our 1,000th completed project. We are highlighting our clients and the work we're doing to help them grow their companies and organizations.
Three Pines Wood Co. is a new woodworking company out of Ramona, California providing custom woodworking for homeowners throughout San Diego County looking for that one-of-a-kind piece of furniture, built-in cabinets, closet system, fireplace mantle, or whatever they can imagine (as long as it's made from wood).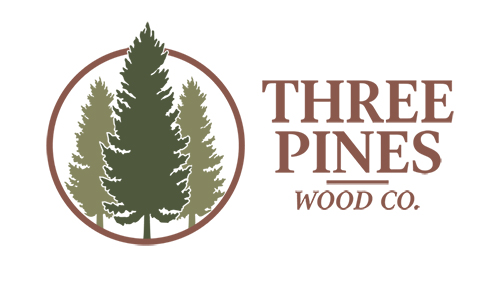 The company's owner is a master woodworker, but needed some help to get the business side of things going. He consulted with the team at Modmacro for initial steps in starting a business and we helped walk him through the process. We then created an initial branding package that included a unique logo and style guide, as well as marketing materials. Coming soon: a website that will help Three Pines reach even more people in San Diego County and grow their woodworking business.