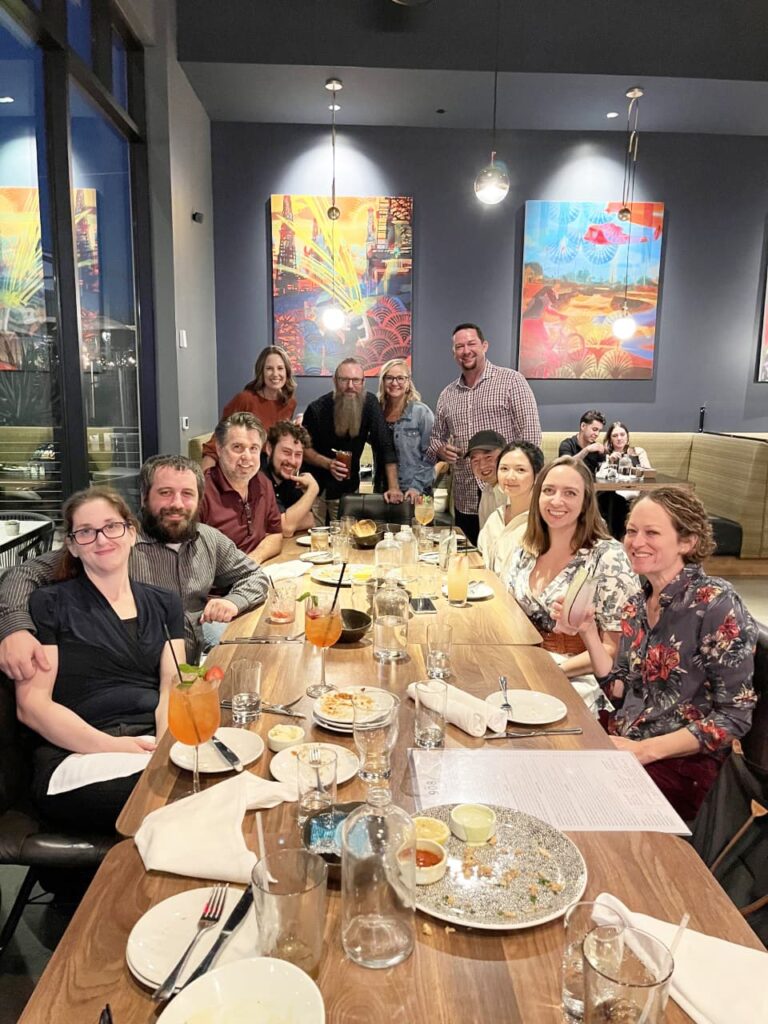 We love to celebrate milestones here at Modmacro. This is partially because we always love the chance to enjoy a meal or activity together as a team, but also because we think things should be celebrated—even the little things.
Last week, we had the opportunity to celebrate a major milestone with one of our long-standing clients, Grisafe Architecture. This year, the Long Beach architecture firm is celebrating 20 successful years in business, and we decided that was as good of a reason as any to throw a party! We got the entire Grisafe Architecture team and the Modmacro team together for a dinner at The 908 in Long Beach. It was an amazing time with great food and even better people!
Modmacro started working with Grisafe Architecture in 2013—back when the company consisted of a single architect, owner Mark Grisafe. Over the years, we have designed various versions of the company's website and handled their SEO and digital marketing. We've watched the company add employees and services, move into larger office spaces, and take on more impressive design projects. It has been a joy to watch them grow and thrive!
We see the testimonials that Grisafe Architecture's clients write after working with them—the firm is clearly doing things right. Clients talk not only about the amazing architectural design work they do, but also about the great experience they have working with the Grisafe Architecture team. The testimonials paint a vivid picture of the company's professionalism, integrity, and dedication to their clients and their projects.
We also see the photos of Grisafe Architecture's completed projects. They do great work with both commercial and residential clients—creating spaces that are beautiful as well as functional. They are known for coming up with creative solutions to complex problems. It is no wonder that the company has so many satisfied clients throughout the Long Beach area.
After humble beginnings in 2002, Grisafe Architecture is now known as one of the top architecture firms in Long Beach—a city with more than 450,000 people and many competing firms. Please join us in celebrating this amazing small business that we are proud to call one of our clients!
If you live in or near Long Beach, California, we highly recommend contacting Grisafe Architecture for your next home remodel, custom home build, commercial build, or tenant improvement project. You can tell them that Modmacro sent you. We promise you won't be disappointed.